At LUX Homes when we imagine the spaces that people live in, we always begin with how they live.
We look at their everyday routines, what they love to do, and the things that give them the most joy when they are at home. We look at the vision for how that space can tell the story of someone's life and we do this through our 6-step process.

Discovery Call
It all starts with a call. During this free informational introduction, the LUX Homes team will provide assistance in clarifying the details of your project and enhance your initial design idea to start your custom build or renovation on the right path.

Design
The design-build team will work with our Homeowners under a single contract in this stage to provide design and construction services - ensuring a unified flow of work from initial concept through completion. Details like floorplans, colour palettes, surfaces, and fixtures all come into play during this step. We'll take the time to understand your design ideas - Whether it's modern to transitional to traditional - and offer advice from our years of building experience to enhance them. Once you are confident of your design aesthetics, LUX Homes works closely with engineering professionals to assess the building site and begin the engineering details of the build or renovation.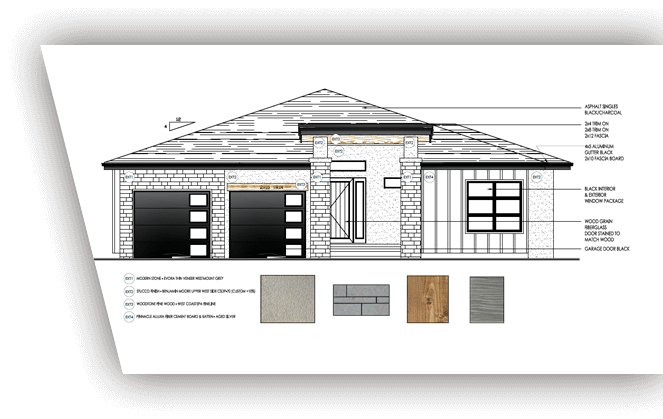 Budgets & Schedules
Our name is trusted amongst our trade partners in the community allowing for exceptional working relationships. During this phase we work with them to receive detailed quotes and timelines on building materials, ensuring a seamless process. This allows us to provide you with a detailed contract outlining exact prices and timelines, so you are never left guessing, and know exactly what you are paying for, and when.

Project Management
Through our project management platform our Homeowners have access 24/7 to the status of their home and a direct line to our team - with the touch of a button. This advanced platform allows you to receive updates on progress and upcoming work, ask questions and receive same-day answers, along with much more.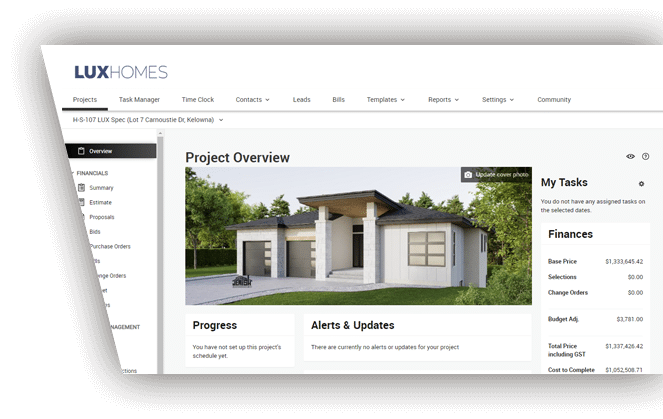 Build
During this phase our Homeowners can sit back and enjoy watching their dream home come to life before their eyes. Site work begins with water, gas, sewer, drainage, and waterproofing. The team then moves to the foundation and framing installing plumbing, electrical, and HVAC once the framing is complete. The exterior is completed first with siding, roofing, and installation of windows and doors before moving inside to complete drywall and interior finishes.

Completion
Before we welcome you to your new home, we go through every aspect with a fine-tooth comb to ensure everything is perfect. You'll be hard-pressed to find an issue, but if you do, we will address it straight away. We will show you how all the systems work including air and heating, stove, and fridge, and give you helpful maintenance tips. We will explain the warranty binder so you can be confident in the quality and longevity of our work. We will take (and provide you with) professional photos. And we will continue to provide ongoing friendship and support for the many years you enjoy your new home.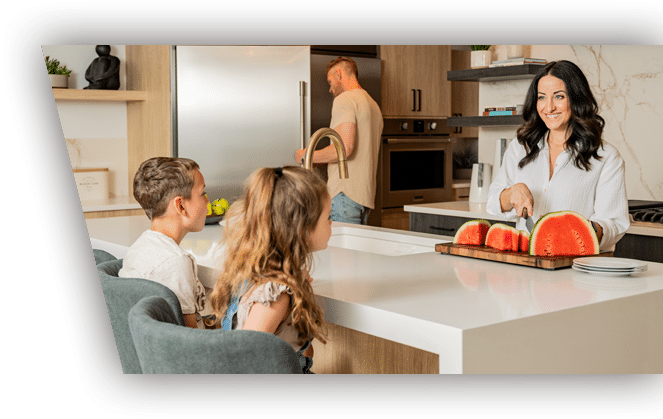 What sort of Kelowna builder are you looking for?
Trying to compare Kelowna builders can be confusing. At first glance, many of the marketing claims sound similar. Yet sadly, the building outcomes can be very different.
Choosing the right builder is the best way to ensure you get the exact house or renovation you want – delivered on time, on budget, and without headaches and hassles. However, the wrong builder may leave you disappointed with poor workmanship, delays, and broken budgets.
You may also be looking for a builder who:
• Listens to your ideas and offers expert advice to make them even better
• Gives you honest, realistic pricing with no false hope or broken promises
• Keeps in constant contact so you always feel informed
• Has proven processes to deliver quality work on time and on budget
• Builds with precision and takes pride in the end result
• Provides 5-star service for a stress-free, enjoyable experience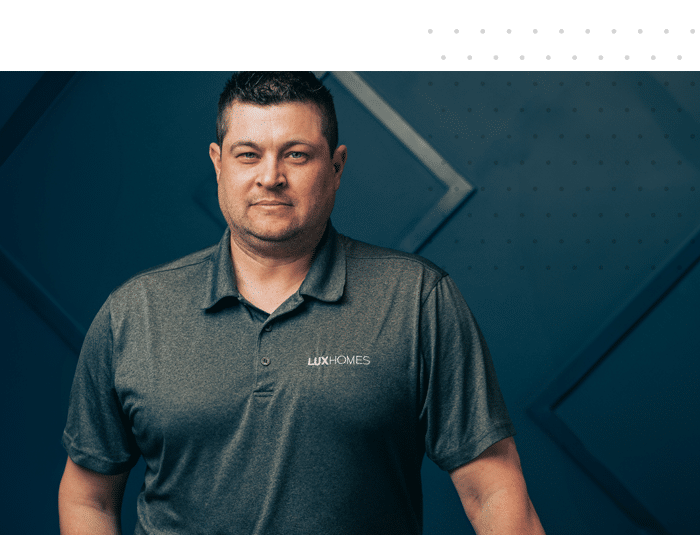 Ready to build your dream home or renovate your existing?